We are a local butcher shop and market that serves prime meats and home cooked meals to Main Line area. Ithan Market is has been a Mainline staple for over 50 years now.
Located just off of Conestoga road. We offer a variety of fresh meats, home cooked meals and our famous sandwiches! Stop in today to meet Jim and Marion and let your next meal be from Ithan Market!
Meet the Owners: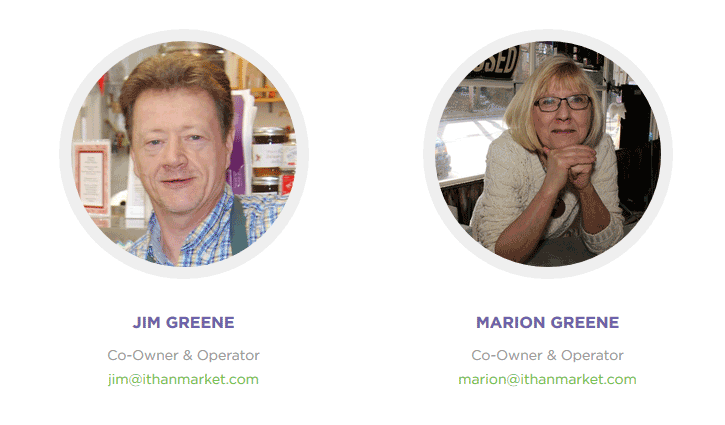 Since 1998, Marion and Jim Greene have been the proud owners of Ithan Market. Jim, a butcher by trade, handles the meat and deli department while Marion uses her background in cooking and baking to produce Ithan Market's signature meals and desserts. Together, they contribute to day-to-day operations with the help of a small team of part-time employees.